FAQ
How do I log in to my account?
Easy! Click here.
What payment options are available?
Credit card, PayPal, AfterPay, Zip Pay & Electronic Funds Transfer (EFT/bank deposit)
Do you have a stockist near me?
Let me know where you are located and I'll get back to you with a list of retail outlets.
Do you sell wall art bigger than A4?
No, but Philippa Nikulinsky does.
Do you wholesale?
Yes, we certainly do. Check out this page for more information & to order a sample pack.
Do you sell original paintings?
Yes, I assist Philippa with the sale of original works. Studio visits are available by appointment, alternatively contact me with your requirements and I'll get back to you.
🐞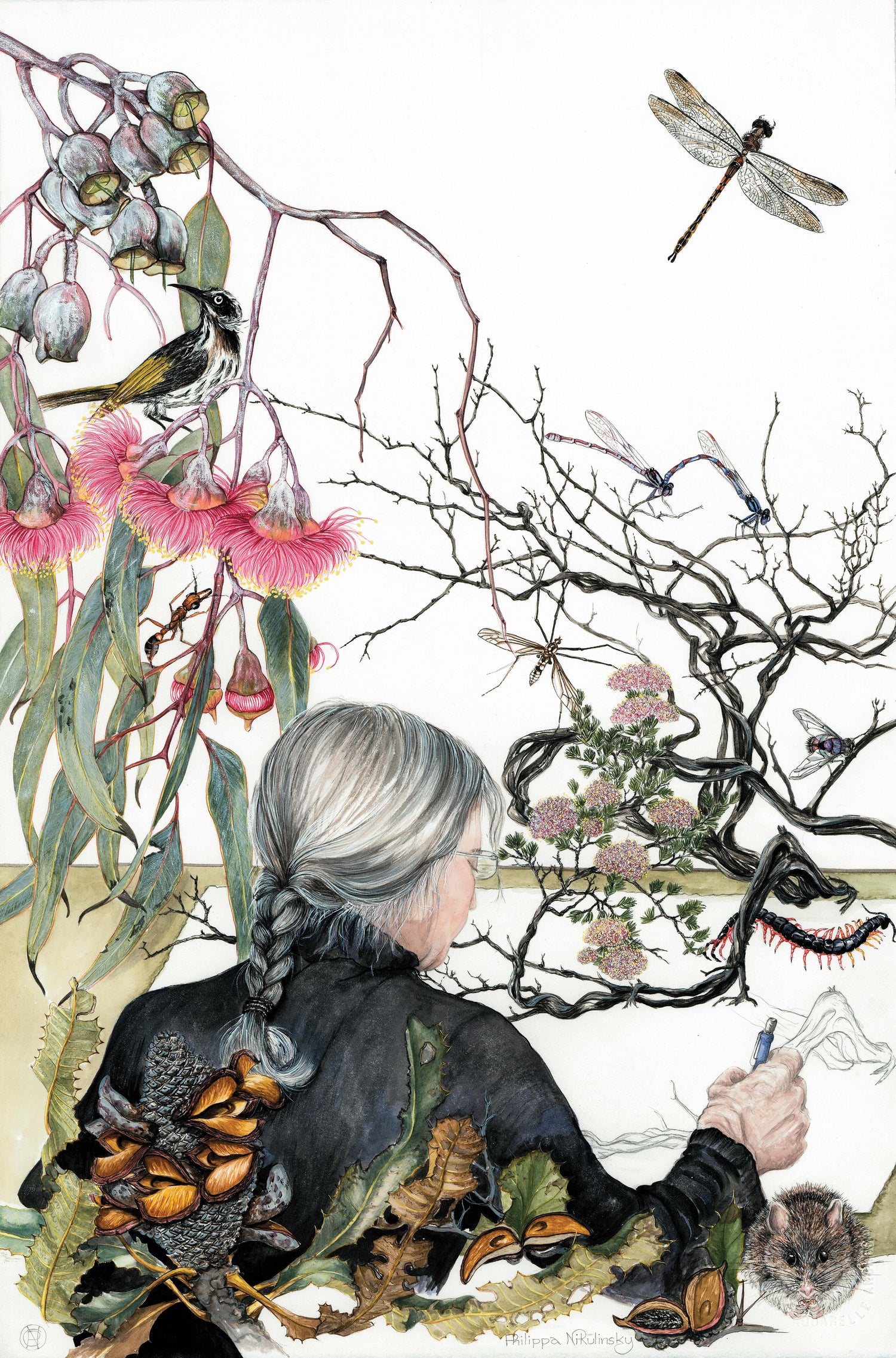 Philippa Nikulinsky AM
Philippa's career focuses on a lifetime fascination with the flora and fauna of the arid lands of Western Australia.
For nearly 50 years, Philippa has travelled throughout this enormous state to record, draw and paint its phenomenal natural history. She's shared her gift for watercolour painting through her teaching, exhibitions and commissioned works. She's also the author of many books published by Fremantle Press.
In recognition of her contribution to the arts, Philippa was awarded an Order of Australia in 2016 and Honorary Doctorate (UWA) in 2019.
She opens her studio by appointment only, and original paintings and fine art reproductions of Philippa's work are available through her website here.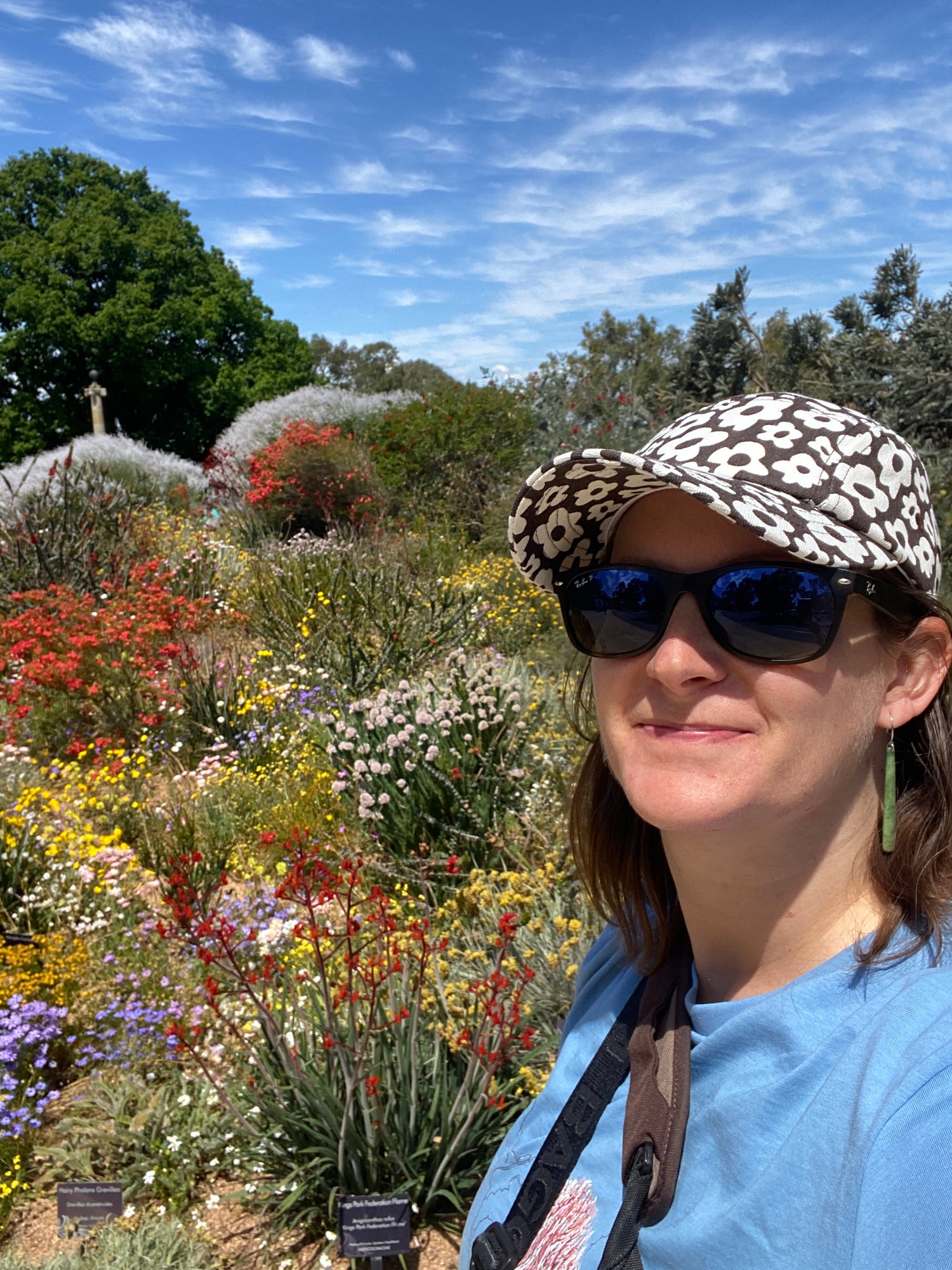 Angela Nikulinsky
Angela is a writer and designer. Originally from New Zealand, she moved to Perth over a decade ago and developed a strong connection with this place.
Inspired by Philippa's work and work ethic, Angela started studio Nikulinsky in 2017.
Angela is married to the youngest of Phillipa's four sons, and they have two daughters.
She loves that this business is based on connection with family that broadens and supports Philippa's legacy, while also showing her daughters what women can do whilst supporting their families.
She holds a Bachelor of Arts in History, Professional Writing and Publishing (Curtin), and a Graduate Diploma in Writing and Literature (Deakin).