STUDIO NIKULINSKY Wholesale
STUDIO NIKULINSKY is a family partnership between Philippa Nikulinsky, self-taught watercolour artist, and me, Angela Nikulinsky, self-taught businesswoman and Philippa's daughter in law.
In 2017, I had the vision to bring my mother-in-law Philippa Nikulinsky's incredible artwork to a wider audience with accessible, sustainable and beautiful products celebrating the natural world.
I couldn't be luckier to have exclusive access to Philippa's art, to produce a beautiful range of sustainable, thoughtful, Australian Made products. With everything I do, I ensure Philippa's artwork is used in ways appropriate to the style and respectful of Philippa's lifetime of hard work as an artist.
The studio Nikulinsky range is perfect for gift shops, art gallery shops and floristry businesses that value products that are as beautiful as they are environmentally friendly. Plus every order placed plants a native tree in Western Australia.
I'm really delighted to find new businesses that share my values and vision for studio Nikulinsky Australiana products and I love sharing Philippa's special work with new audiences.
Please complete this form to apply for a wholesale account. Make sure to include information about your business - including your location (e.g. physical address, online or both) and what you would like to wholesale. I'll get back to you as soon as possible.
You can also order a complimentary card sample here.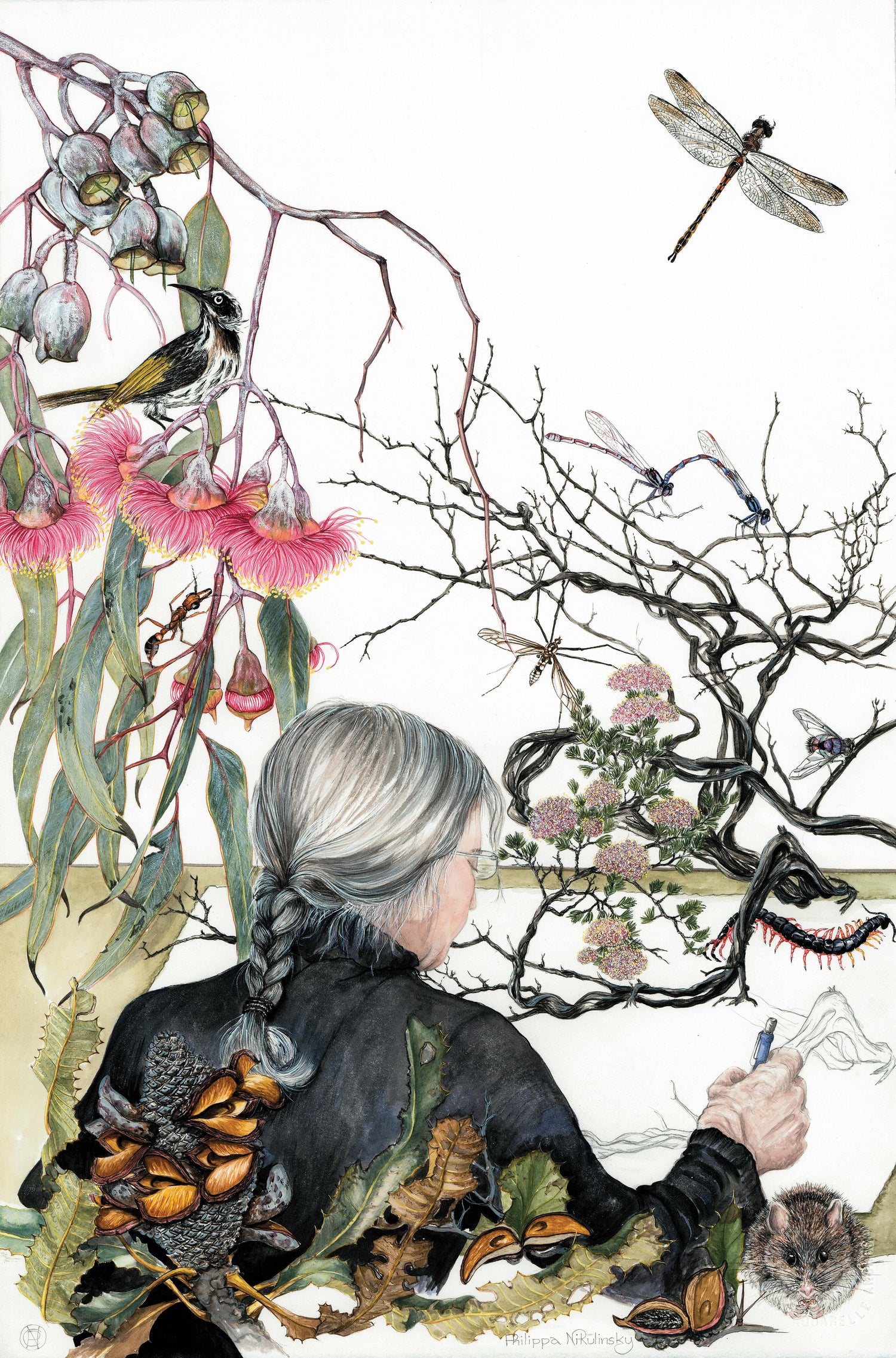 Philippa Nikulinsky AM
Philippa's career focuses on a lifetime fascination with the flora and fauna of the arid lands of Western Australia.
For nearly 50 years, Philippa has travelled throughout this enormous state to record, draw and paint its phenomenal natural history. She's shared her gift for watercolour painting through her teaching, exhibitions and commissioned works. She's also the author of many books published by Fremantle Press.
In recognition of her contribution to the arts, Philippa was awarded an Order of Australia in 2016 and Honorary Doctorate (UWA) in 2019.
She opens her studio by appointment only, and original paintings and fine art reproductions of Philippa's work are available through her website here.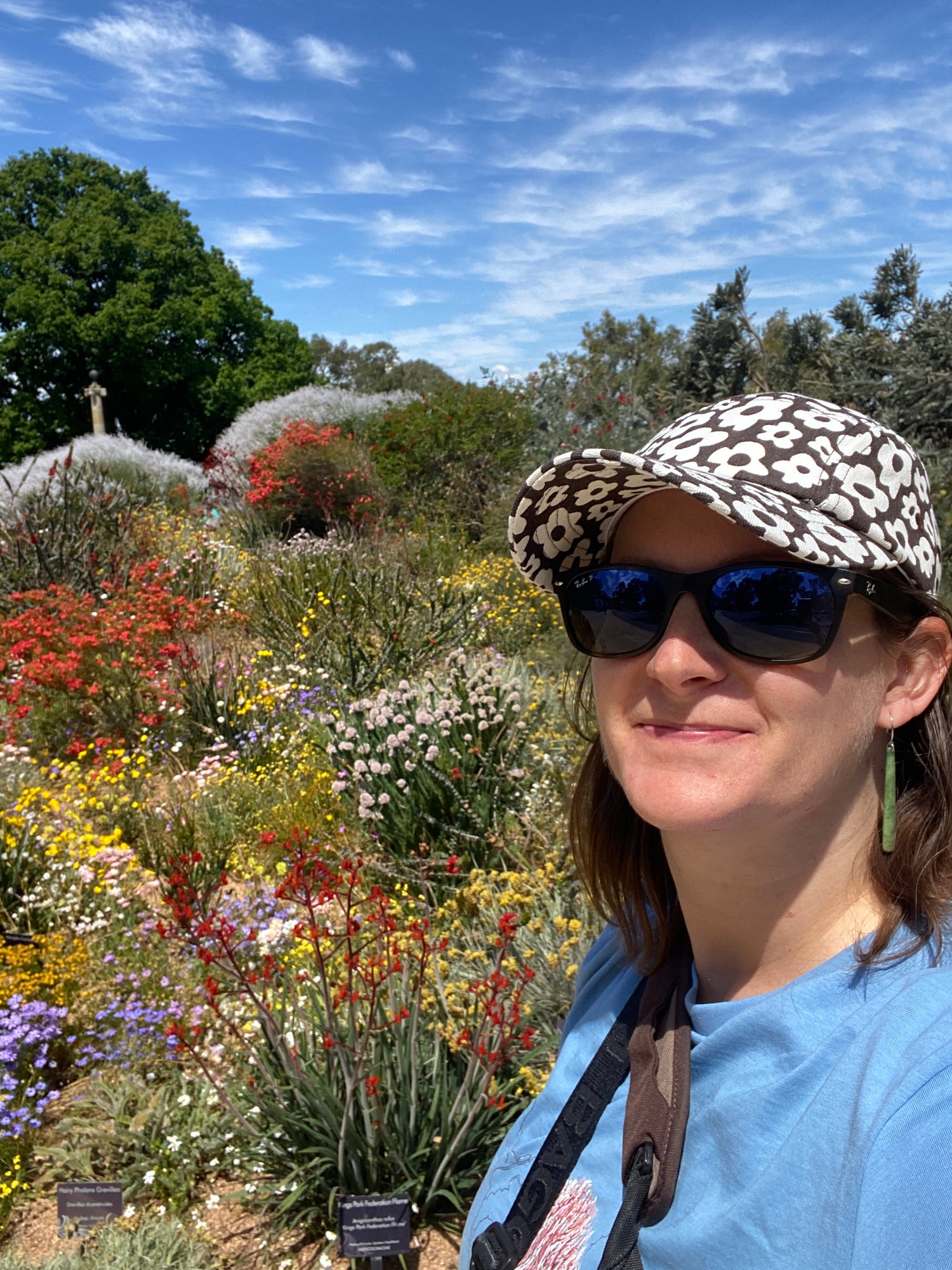 Angela Nikulinsky
Angela is a writer and designer. Originally from New Zealand, she moved to Perth over a decade ago and developed a strong connection with this place.
Inspired by Philippa's work and work ethic, Angela started studio Nikulinsky in 2017.
Angela is married to the youngest of Phillipa's four sons, and they have two daughters.
She loves that this business is based on connection with family that broadens and supports Philippa's legacy, while also showing her daughters what women can do whilst supporting their families.
She holds a Bachelor of Arts in History, Professional Writing and Publishing (Curtin), and a Graduate Diploma in Writing and Literature (Deakin).