Jewellery Information
Care Instructions
Please treat your studio Nikulinsky jewellery with care. They are not fond of water or moist environments like swimming pools, mangrove swamps and bathrooms. They will likely chip and scratch if left at the bottom of a bag. Your toddler will definitely try to eat these, so please keep them out of reach from small hands.
Colour and Grain
The colours shown on your screen will probably look slightly different to the real-life colours of the jewellery. The colours of the original artwork have been preserved as much as possible through the printing process. As the jewellery is printed onto wood, the wood grain will vary from piece to piece, which adds an element of uniqueness to your new earrings.
Sustainable Packaging
Your new jewellery will be carefully packed with reused, recycled and compostable packaging materials. I encourage you to reuse these materials when you send your next parcel.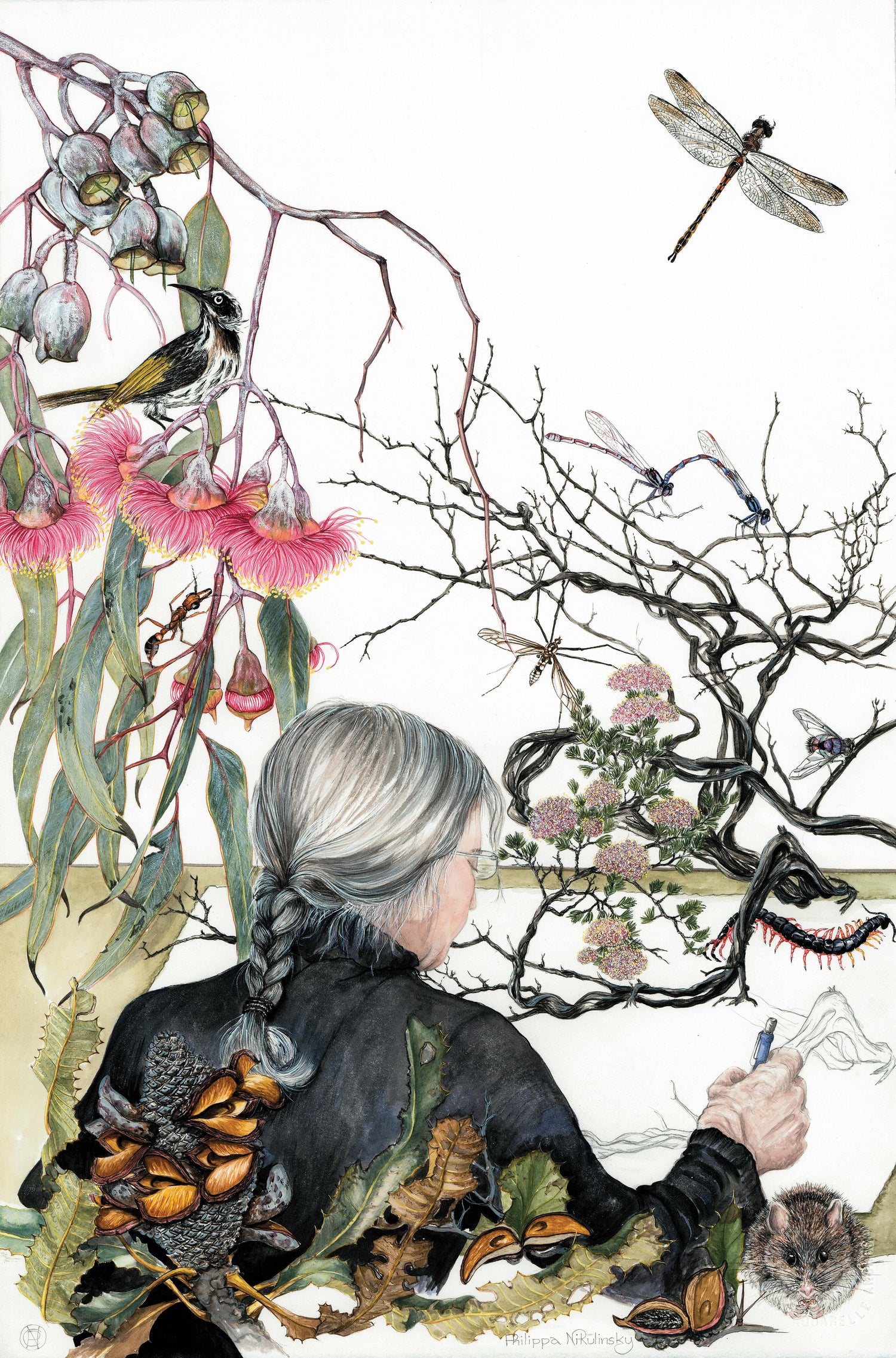 Philippa Nikulinsky AM
Philippa's career focuses on a lifetime fascination with the flora and fauna of the arid lands of Western Australia.
For nearly 50 years, Philippa has travelled throughout this enormous state to record, draw and paint its phenomenal natural history. She's shared her gift for watercolour painting through her teaching, exhibitions and commissioned works. She's also the author of many books published by Fremantle Press.
In recognition of her contribution to the arts, Philippa was awarded an Order of Australia in 2016 and Honorary Doctorate (UWA) in 2019.
She opens her studio by appointment only, and original paintings and fine art reproductions of Philippa's work are available through her website here.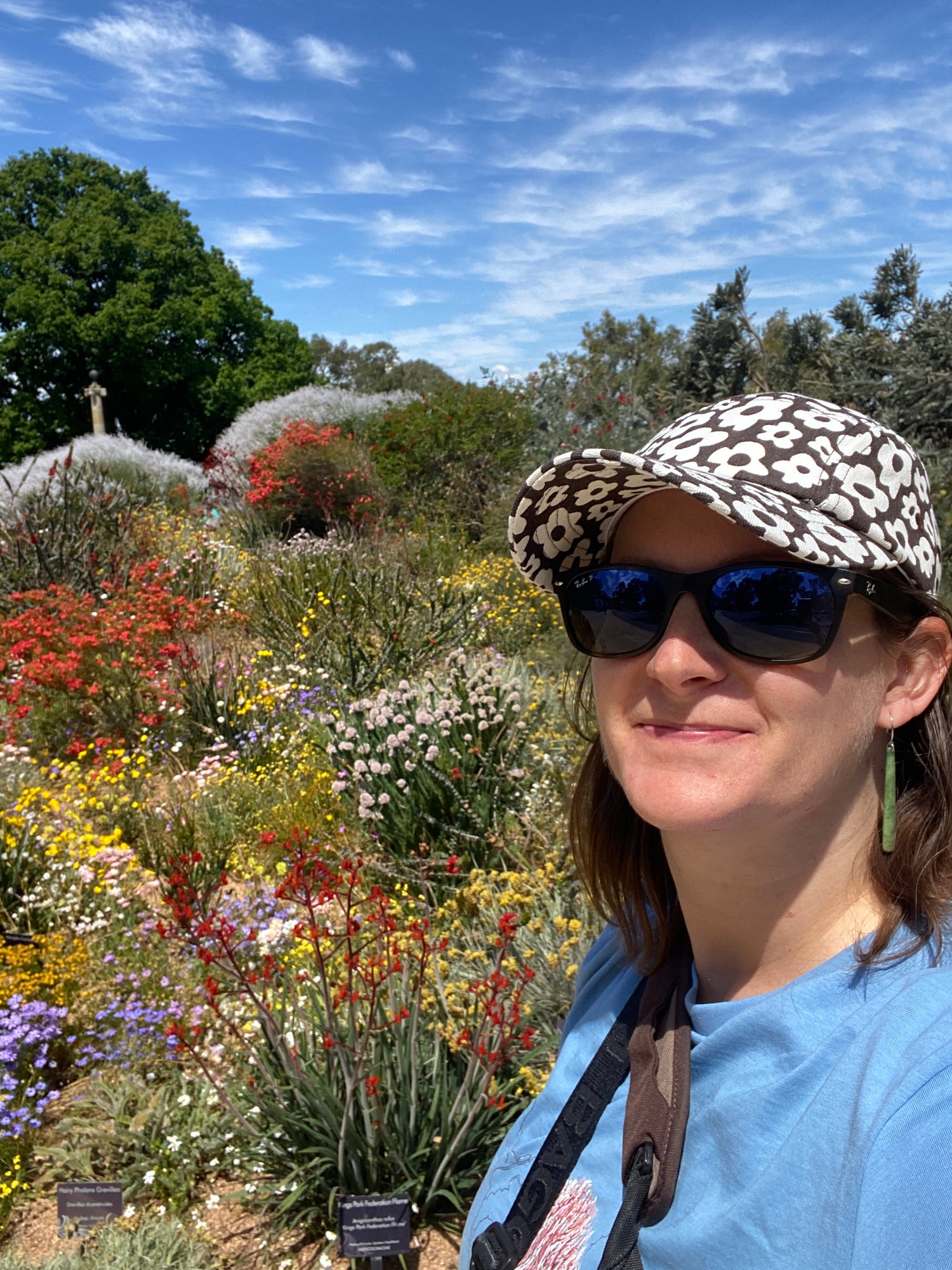 Angela Nikulinsky
Angela is a writer and designer. Originally from New Zealand, she moved to Perth over a decade ago and developed a strong connection with this place.
Inspired by Philippa's work and work ethic, Angela started studio Nikulinsky in 2017.
Angela is married to the youngest of Phillipa's four sons, and they have two daughters.
She loves that this business is based on connection with family that broadens and supports Philippa's legacy, while also showing her daughters what women can do whilst supporting their families.
She holds a Bachelor of Arts in History, Professional Writing and Publishing (Curtin), and a Graduate Diploma in Writing and Literature (Deakin).